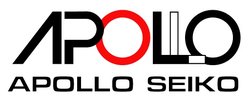 Apollo Seiko is the creator and worldwide leader of selective soldering solutions. Our patented technologies and dedication to customer service set us apart from the competition.

Since our start up in 1969, we are committed to research and development of advanced soldering solutions and building strong partnerships with our customers.
PRODUCT
DESKTOP SOLDERING ROBOT
Brand: APOLLO SEIKO Model: J-CAT SLV Country Of Origin: Japan
This sleeve soldering meters, cuts and melts a programmed length of solder wire in the "ceramic sleeve". The iron tip plating oxidation / erosion does not occur when utilizing this special ceramic material. Flux spattering and solder balls are eliminated as the solder melts inside the sleeve. The simple head design allow for quick and easy maintenance. The coaxial design of the heater and mechanical parts provide for easy position teaching. The ceramic heating unit has a very long operational life.
---
DESKTOP SOLDERING ROBOT
Brand: APOLLO SEIKO Model: J-CAT STELLAR Country Of Origin: Japan
This robot is the high-powered model of the J-CAT COMET. A 200 watt heater can be added as an attachment and is able to use the larger 2.0mm solder diameter. This machine is most useful in soldering high heat sink applications such as a multilayer board and shielding case.
---
SOLDERING UNITS
Brand: APOLLO SEIKO Model: TERRA / LUNA Country Of Origin: Japan
• LUNA and TERRA systems have been designed exclusively for automated soldering. These soldering units can be widely adapted for use in semi & fully automated systems, desk-top robots, linear actuators and your special purpose machine.
• LUNA: This unit is equipped with a color touch panel and parameter control, similar to the TERRA. You can select the Luna controller orientation from Vertical & Horizontal options.
• TERRA: The 297 soldering profiles can be customized to provide a solution for all types of soldering application challenges. Our 200 watt heater addresses the requirement to solder large thermal mass components and can feed a range of solder diameter between 0.4mm to 1.6mm.
---
CARTESIAN ROBOT
Brand: APOLLO SEIKO Model: JC-3 Series Country Of Origin: Japan
The multifunctional JC-3 Series Cartesian Robot comes complete with an easy-to-use dedicated controller and robot unit with a rich selection of stroke lengths for each axis. Like our desktop robots, the JC-3 has convenient installation settings. Program teaching is easy; with the interactive method teaching pendant there is no need for complicated settings.
---
---