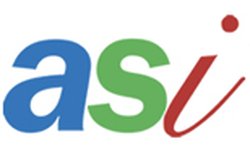 Booth no.: 8F50
APPLIED SCIENTIFIC INSTRUMENTS CO., LTD.
www.asithailand.com https://www.facebook.com/asithailand
Applied Scientific Instruments Co. Ltd., (ASI) offers a unique blend of scientific testing products to customers in a variety of industries including petroleum, petrochemical, edible oils, foods, beverages, brewing, pharmaceutical, paper, pulp and packaging, paints, metal, electronic, material, safety testing, university and research departments and strives to provide our customers with the highest quality in sales, service and customer support.
PRODUCT
ROHS ANALYZER
Brand: Skyray Instruments Model: EDX1800B Country Of Origin: United States
• High quality heavy metals and RoHS element testing by non- destructive X-ray Fluorescence technique
• Both qualitative and quantitative determination of metals
• Coating thickness measurement of metal plating, content determination of plating solution and electro-plating
• RoHS Directive Industries, precious metal and jewelry processing industries
---
PLATING THICKNESS ANALYZER
Brand: Skyray Instruments Model: Thick 800 X-ray Fluorescence Spectrometer Country Of Origin: United States
• Rapid and non-destructive detection of plating thickness and elemental content in large-size devices.
• 3D movable sample platform and laser positioning system.
• The up-and-down movable glass shield cap helps prevent the leakage of X-rays.
• Metal plating thickness analysis and elemental detection of plating and electroplating solution.
---
ELECTRO-DYNAMIC VIBRATION TEST SYSTEM
Brand: LABTONE Model: EV203H0404 VCSusb-2 Country Of Origin: China
• Vibration test is a process of exciting or shocking some part or device to observe its reaction in real environment. Vibration test is widely applied in many fields, ranging from circuit board, airplane, ship, rocket, missile, automobile, household appliance and other industrial products.
• Different application on the vertical and horizontal tables
• Simple operation for the controller
---
---