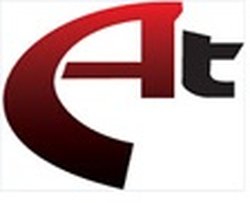 AT Precision Tooling Sdn. Bhd. (ATP) and AT Engineering Solution Sdn. Bhd. (ATES) are subsidiaries of AT Systematization Berhad (ATS). ATS is a public listed company on ACE Market of Bursa Malaysia since Feb 2005. (Stock Code: 0072). ATP is specialized in high precision components and tooling fabrication while ATES provides industrial automation solutions and machinery.
• Quality Certification: ISO 9001:2008 & ISO 13485:2012 Quality Management System.
• Factory Built-up area: 40,000 square feet built up manufacturing area
PRODUCT
YOUR ONE-STOP ENGINEERING SOLUTIONS PROVIDER
Brand: ATP Country Of Origin: Malaysia
We provide one-stop engineering solutions on precision components, tooling and fixture manufacturing for medical, aerospace, semiconductor, hard disk, oil & gas, electronic and automation industries.
---
LASER MARKING MACHINE
Brand: ATES Model: LM01 Country Of Origin: Malaysia
• Our laser marking machine allows intricate designs such as corporate logo and fonts, barcode and data matrix to be marked easily and quickly onto the products.
• Clarity and precision of laser marking machine allows highly readable characters at the smallest of sizes to be detectable by vision system.
• Configuration of input and output systems can be in magazine or stacking form.
• Compatible and is able to integrate with all kinds of laser marking head, such as Trump, Rofan, etc.
---
CATHETER HUB ASSEMBLY MACHINE
Brand: ATES Model: IV (Intravenous) Model Country Of Origin: Malaysia
• A fully custom made automated test and assembly machine for medical products.
• Machine speed of up to 800 UPH and is able to link with valve assembly machine.
• Machine comes with leak test, ultrasonic welding and various check & assembly stations.
• Able to handle different sizes of components, such as valves, capillary tubes and caps.
---
---