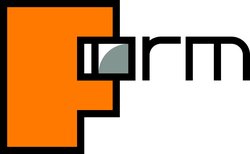 FORM Co., Ltd. specializes in the design and manufacturing of Automatic Test Equipment (ATE) for IC, semiconductor, relay and circuit board testing. Since its founding, FORM has steadily progressed in ATE and measurement technologies, and has become the major test systems and services supplier in the domestic Russian market. 98 companies in Russia use our equipment and test solutions in product and qualification testing, R&D, quality process analysis and incoming inspection. We are focused on the development and continuous improvement of test systems and services to meet your specific requirements and expectations.
PRODUCT
UNIVERSAL TESTING AND MEASURING SYSTEM
Brand: FORMULA® Model: FORMULA® TT3 Country Of Origin: Russian Federation
The FORMULA® TT3 Test System is a universal ATE designed for final testing of the static parameters of semiconductor devices: MOSFET's bipolar transistors, IGBTs, diodes, thyristors, voltage regulator diodes, optrons and microassemblies.
Range of specified and measured voltage/current: 2,000V/100A
---
AUTOMATIC TEST EQUIPMENT (ATE)
Brand: FORMULA® Model: FORMULA® HF3 Country Of Origin: Russian Federation
The FORMULA® HF3 Test System is an ATE designed for functional and parametric testing of a wide range of high-speed ICs: microcontrollers; static and dynamic memory; VLSI; ASICs; FPGA and others with up to 256/512 signal outputs and operating frequency up to 200 MHz.
Vector/error memory depth: Up to 64M/64M vectors.
Overall Timing Accuracy (OTA): Not more than ±700 picosec.
---
---