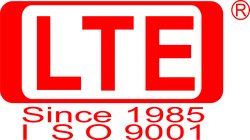 FUWAYTAI TECHNOLOGY (THAILAND) CO., LTD. established in 2006, under headquarter which LOCTAI ENTERPRISE CO., LTD. with the located in Thailand, formed by G. Manager Mr. Liao-Chuan Huang and currently possesses 150 employees. We specialized of industrial adhesives, automatic dispensing and industrial lubricants, as well as a top supplier of industrial adhesion in Taiwan.

In the field of Global hi-tech industrial adhesive, we devote to diminish costs of production, assembling, maintenance, design, in the meantime to increase quality and reliability of products for our customers. Bring the merchandise to our customers manufacture the ultimate superiority by competitive strength under the circumstance of keen competition.

Service, credit and profession are primary principle of our company, at the same time we were awarded as recognition issued by ISO9001. Specialize in solution of comprehensive questions like design and maintenance of fabrication in order to simplify process of production, as well as reduce cost of assembling for our customers' bears.
PRODUCT
PLASMA TREATMENT SYSTEM
Brand: LTE Model: CRF-APO-DP1010 Country Of Origin: China
Our plasma surface treatment equipment is mainly used for surface modification, enhance surface, on adhesion of ABS, PP, PC, PE, PS, plastic, rubber, glass, glass fiber, polymer materials, metal materials, such as surface; printing industry effect is very obvious, and on the basis of the original get comprehensive optimization, the main optimization of local high frequency power supply control system, pressure protection system, transmission system, alarm system. After the optimization of equipment in use process more stable performance, treatment effect is more obvious, for bonding, printing and coating, the effect can be increased by several times or more.

• The spurt plasma flow is neutral and non-electrified, and the surface processing of a variety of polymers, metals, rubber, PCB circuit boards and other materials could also be made
• Improve the adhesive strength of plastic parts, for example PP material could be improved several times after processing, and the surface energy of most of plastic parts reaches 60 dyne above after processing
• After processing, the surface properties of plasma are steady and sustained, and they maintain a long time
• Production line could carry out on-line running process to reduce costs.
---
TWIN SOLID PUMP SYSTEM
Brand: SOSEY Model: TSP-050 Country Of Origin: Japan
Two-component dispenser with two Ultra-precision pumps. [0.015/0.050/0.150/0.500/1ml] By special structure. It can discharge from low to high viscosity liquid.

• Minimum dosing volume 0.0001ml/s (0.1mg)
• Accuracy of dosing ± 1 %
• Very lightweight
• Attach s simple controller
---
JET VALVE SYSTEM
Brand: TECHCON Model: TS-9200D JET TECH Country Of Origin: United States
The TS9200D Jet Tech is a non-contact dispense valve capable of jetting fluid viscosities to 400,000 Cps. Jet Tech offers a fast jetting action producing hundreds of precise droplets in less than one second.

The main feature of the valve is a single, easily replaceable diaphragm to eliminate dynamic fluid seals found in other jet valves. No longer is it necessary to disassemble, clean and replace worn seals, which translates into saving time and money. The diaphragm also allows fast cycle rates because of its very small mass. There is no large sliding valve stem that slows down the process. With this novel diaphragm design, the energy needed to eject a drop can be adjusted providing a wider process window.

• No fluid seals to clean or replace
• Up to 300 drops/sec
• Viscosities up to 400K cps
• Drops as small as 10nl
---
---