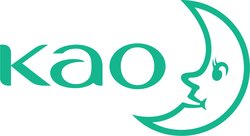 In addition to cosmetics, shampoos, detergents and other familiar household products for consumers, Kao also develops products for various industrial applications through the Chemical Business.

Kao has developed "CLEANTHROUGH" series, a high-performance cleaner that can be used for a broad range of products, from electronic and semi-conductor parts to metallic parts.

"CLEANTHROUGH KS" series is a high performance chemical, whose main ingredient is surfactant, for the wafer and semiconductor manufacturing process. The product responds to various new needs in the semiconductor field, and contributes to innovations in manufacturing technology.
PRODUCT
KAO'S CLEANING TECHNOLOGY FOR ELECTRONIC PARTS
Brand: KAO Country Of Origin: Japan
• Co-cleaning
• Particle removal
• Resin removal
• Precision cleaning system and oil/water separation
---
DETERGENT FOR METAL MASK AND SCREEN MASK
Brand: KAO CLEANTHROUGH Model: MC-02 Country Of Origin: Japan
New water-based detergent for metal mask and screen mask
Suitable for cleaning flux paste, solder paste and metal mask on the masks with especially small opening or narrow pattern.

• Water-based and dilution with water
• Hi-speed drying
• Low foam
• Neutral detergent
---
CHEMICALS FOR ELECTRONICS PARTS
Brand: KAO CLEANTHROUGH Model: KS-Series Country Of Origin: Japan
KS-2010: Wetting/Penetrating agent
KS-3000: High performance Particle cleaner
KS-7008B: Resist remover
KS-7405: Side wall polymer and resist remover

• Non-ionic surfactant based
• Enables removal at low temperature
• Low evaporation loss and high sustainability
---
---