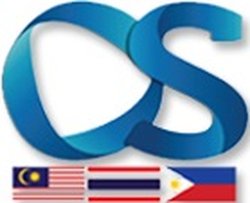 Jutze is a professional visual equipment manufacturer. Since being establish, with leading technology and continuous innovation, Jutze high-speed and high-precision optical inspection equipment is widely use in consumer electronics, communications terminal equipment, computer and peripheral equipment, industrial control, automotive electronics and other fields. With rich experience and considerate service. Jutze had been recognized as reliable supplier for many international customers, who strives to provide customers with top quality and innovation product. At present, Jutze has 5,000 employees. Company is committed to become the world's leading manufacturer of AOI, providing customers with the best products and services in order to create new value for the community.
PRODUCT
3D INLINE AUTOMATED OPTICAL INSPECTION (AOI)
Brand: JUTZE Model: EDGE 3D Country Of Origin: China
Traditional 2D AOI inspection couldn't find many types of detects by capturing 2D images. Creative 3D digital projecting measurement technology is developed by Jutze to get the real contour data to deal with SMD, Solder joints, Characters, and foreign material, etc. which overcomes the weakness of 2D AOI.


• Accurate all-digital sinusoidal fringe phase, easy adjustable measurement range and accuracy
• Fast and high accurate whole area scanning with wide height range
• User friendly interface with simple operation
• Digitalized strip pattern generation
• 4 Projector shadowless multi-angle light system




• Digitalized strip pattern generation
• 4 Projector shadowless multi-angle light system
---
FIRST ARTICLE INSPECTION
Brand: BLUIRIS Model: FAI-700 Country Of Origin: China
Bluiris Intelligent FAI System is the totally new solution for first article inspection of SMT NPI/Production Line Changeover. Compared with other equipment like ICT/Flying Probe or AOI, it is more suitable for the requirements of SMT first article inspection.

• Reduce Inspecting Time by 50%, thus reduce production line waiting time
• Reduce Inspecting Manpower by 50%—require only one operator, easy to use and start
• Raise Product Quality Greatly—eliminate man-made errors, automatically generate a detailed inspecting report
---
OFFLINE PCB AUTOMATIC OPTICAL INSPECTION MACHINE (AOI)
Brand: JUTZE Model: MD-2000 Country Of Origin: China
• M size offline machine
• Max. board size: 50mm x 50mm to 330mm x 250mm
• Board thickness: 0.4mm – 3.0mm
• Resolution: 5µm - 15µm
---
ROBOT SOLDERING MACHINE
Brand: RUICHI Model: R351 Country Of Origin: China
R351 soldering robot is a professional machine for automatic soldering THT components on PCB boards. It`s equipped with high precision soldering head with detector of contact between soldering tip and PCB surface, soldering tip tension and built-in solder iron controller. Each soldering joint may have its own soldering profile. The soldering parameters are stored in the freely programmable PC. The efficient control system of the R351 is based on WINDOWS platform. Soldering coordinates data can be transferred from other soldering robot`s data files to minimize change over time. Combining with very intuitive interface HMI it makes an efficient use for R&D application, prototypes and regular production.


Advanced design, Beautiful shape with special surface finishing:
• User-friendly programming and operation with self-developed software based on Windows7 operation system, on time modification with same style points, one key operation to insert or delete same style points.
• Digitized program, entering directly to modify the parameters. 12"full touch screen to show the running track and make the process visible.
• Starting solder wire feeding anytime, meeting different soldering process and raising improving efficiency.
• Anti-collision function which protect the machine and products from damage by accident. (Optional).
---
---