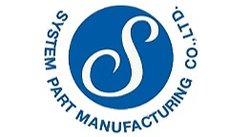 We have been supplying our quality products to some of the most critical industries including electronics manufacturers, Cleanroom consumable products and also offers a comprehensive product rang to assist you in the management of your ESD control. We are dealing in electronic SMT products, Packaging products and others.
PRODUCT
MATS
Country Of Origin: China
How to make ESD safe work surface?
ESD Control Table Mat is on the basic line of this question. ESD Control Table Mat has two co-extruded layer constructions, and these two layers are strongly stuck together and become homogenous body. Thanks for its stable quality and steady low surface resistivity, Our ESD Control Table Mat is commonly used as the top material of assembly lines, worktable, etc. in electronics and semiconductor factories, and many other static controlled areas.

• Available colors and sizes to meet customer needs.
• Immediate delivery from our stock
---
FABRICS & GARMENT
Brand: MEC Country Of Origin: Korea, South
Polstar Cleanroom Fabrics are primarily composed of high multi-filament polyester and carbon filament yarn to insure maximum protection against particle contamination and ElectroStatic Discharge (ESD). The Polstar design did not neglect considering salient concerns of the workers including air permeability, wearability and durability.

• Over 60 different fabrics
• Immediate delivery from our stock
• Fast delivery and quotation request
---
FOOTWEAR
Country Of Origin: China
Static Dissipative Shoes
Material: PVC / PU outsole + ESD insole+PVC leather cover
Advantage-RTG: 10e6-10e8 ohms, cost effective and the most popular design
---
CLEAN PRODUCTS
Country Of Origin: China
Clean Products consist of several types of products, such as Sticky mat, Sticky Roller, Clean paper, etc.
All these items are related with cleaning dust or particles and keeping sensitive parts. Components and finished products clean by effective controlling of all kinds of contaminations.

Available in stock Ready to send more than 100 items.
---
WIPER
Brand: MAXCLEAN Country Of Origin: China
Maxclean cellulose base wiper is constructed of cellulose and polyester.
This fabric blend combines the high absorbent properties of natural ber with the cleanliness and strength of synthesis.

• There are many models for customers to choose according to their needs.
• Items in stock can be delivered within 1-2 days after receiving the order.
---
---