Search for Exhibitors
Hall:
98
Booth no.:
8B37
1 Click SMT is a trading and assembling company , main product is wave soldering machine, reflow oven, selective soldering machine, Solder Robot, AOI ,SPI ,Printer, loader and unloader.
---
Hall:
98
Booth no.:
8G53
Established in 2014 and Continuously develop the innovative semiconducting spare parts ,with solution by engineers of occupying the experiences for more than 10 years in the field, also we focused on...
---

Hall:
98
Booth no.:
8A11
Acton Technology Pte Ltd is a Singapore based distributor of electronics components & semiconductors with regional coverage in Asia Pacific. With headquarter in Singapore and have expanded and established...
---
Hall:
98
Booth no.:
8G05
Aid Electronics Corporation is an expert manufacturer of film capacitor which provides DC capacitors and AC capacitors. So far, our products have obtained UL, VDE, ENEC, CE, CQC, KC, safety approval and...
---
Hall:
98
Booth no.:
8G10
Established in 1982, ALEX Connector Co., Ltd. is a high-quality electronic connector manufacturer. The ALEX has over 30 years of manufacturing technology and experience. As the pioneer and innovator of...
---
Hall:
98
Booth no.:
8C49
Founded in 1989, Allied Vision is one of the leading manufacturers of high-performance digital cameras for industrial image processing in the world. Allied Vision offers a wide range of machine vision...
---
Hall:
98
Booth no.:
8E44
Established in 2006, Anhui Hesion Trading is a joint-venture company with Beijing Yihongtai Technology. We specialize in the R&D, manufacture and sale of module power supplies (DC/DC converter, AC/DC...
---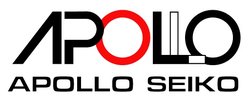 Hall:
98
Booth no.:
8D38
Apollo Seiko is the creator and worldwide leader of selective soldering solutions. Our patented technologies and dedication to customer service set us apart from the competition.
Since our start...
---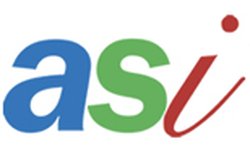 Hall:
98
Booth no.:
8F50
Applied Scientific Instruments Co. Ltd., (ASI) offers a unique blend of scientific testing products to customers in a variety of industries including petroleum, petrochemical, edible oils, foods, beverages,...
---

Hall:
98
Booth no.:
8F52
AR BROWN is Japanese specialized trading company which be exclusive distributorship of the world wide companies. We have been involved in the leading industries such as semiconductor, chemicals, automobile,...
---